Black Woman Forum- Sacramento California
Brown Sugar Gallery, Life Expressions and Sojourner Truth Museum presents.....
(A Celebration of Sisterhood for Women's History Month)
Forum Panel: Crystal Taylor and Roshumba Clarke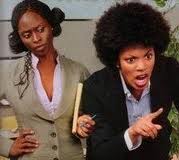 Are black women loud and ghetto? Is this a stereotype? By what standard should we define ourselves?

"I believe, in dialog and sharing of our experiences, can we begin to tap into our feelings and find new ways to deliver our painful, yet triumphant victory over a terror so great that right now all we can do is Scream our truth.
Sisters come and vocalize yourself!!!!!!" ..Shonna McDaniels
Date: March 24th, 2013
Time: 3:00 to 6:30-Panel Discussion will begin at 3:30
Location: 1001 Del Paso Blvd, Sacramento CA

Special Details: Event is a potluck, please be encouraged to bring a healthy dish.

_______________________________________________________
What solutions can we provide to each other to help sustain the future of our people?
Our Goal is :
to be an important Historical and Educational resource
to nurture life and future leadership skills for area youth
to provide positive family experiences, information and nostalgia
to enhance accessibility to facility, programs and art.
To be visible and valued in the community
How can you support the Museum?
The Sojourner Truth Museum is seeking tax-deductible contributions from foundations, corporations, individuals - all who have an interest in promoting and supporting art and quality art education

.
.
Your Support will result in a meaningful contribution to the arts and education in which donors experience the impact of their efforts and celebrate in the success of our outreach efforts to keep art alive in our schools and the community.
Donations should be made payable to Sojourner Truth Museum and mailed to 2251 Florin Rd #126-Sacramento, Ca. 95822
Visit our website at
www.sojoarts.net /916-320-9573